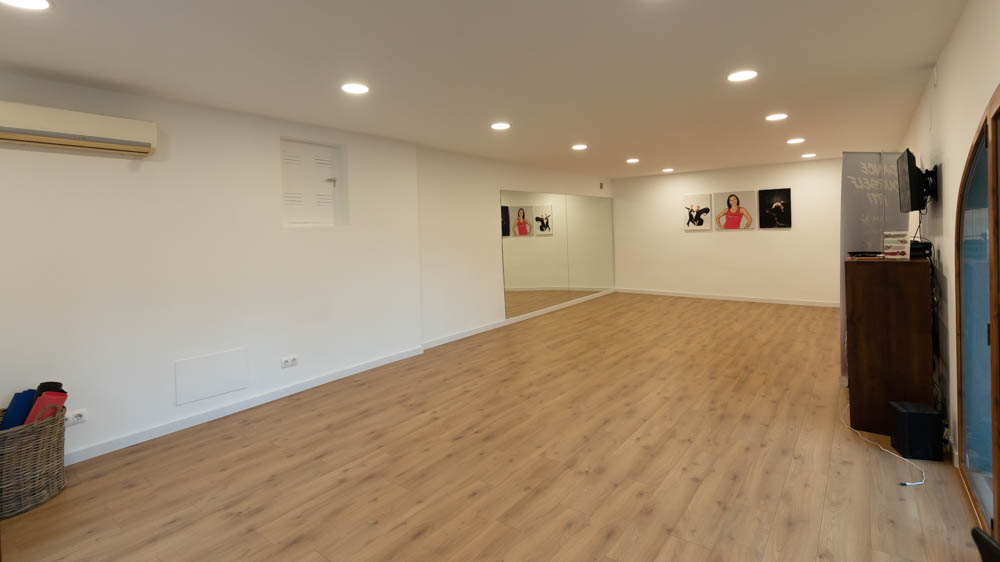 The StudioDANCE ROOM
Welcome to The Studio, where you can dance and exercise not only with me but join in with others in Zoom classes. The Studio is purpose built for us to get the very best workout location .
Wood sprung floor ideal for dancing on
Light Room with large doors
Air conditioned
Easy Parking
Large walled mirrors
Covid rules
Sadly we are all having to live with Covid and its probably going to be the case for sometime. The Studio is kept very clean and cleaned down at the end of every class.
Whilst its a great size room for dancing we are limited by numbers and can have no more than 8 at a time. If you are local and would love to dance with me in the studio you do need to contact me so that I can monitor numbers.
If you are a streaming member the price is 4 euros, non streaming members its 7 euros. This is to be paid cash directly to Marina.
Needless to say all current Covid rules need to be followed, with masks and keeping social distancing. When the class is running you are allowed to remove masks, but once finished replace.
You must get to the class 15 minutes before the class starts – and I will be attaching a map shortly.